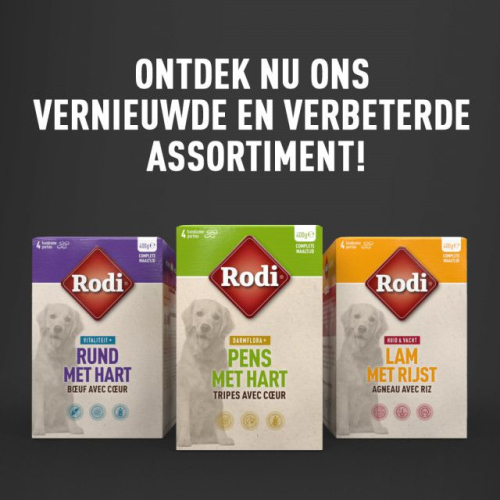 Rodi renewed & improved!
After months of work, we proudly present our new Rodi Specials! We have not only renewed our packaging, but also the recipes have been adjusted based on the most recent insights of raw food.

We have optimized the composition for a number of flavors. For example, we have enriched the 'Pens met Hart' with eggs to make it even higher quality and the rice is now puffed, which ensures better digestion. In the 'Rund met Groenten', we have adapted our vegetables.